As a counselor who has dedicated over 10 years of his career to understanding addiction, and specifically to the Internet and online video games, this concept has grown on me as a wonderful way of understanding the journey to the life we desire, and helps provide a roadmap to get there.
As a counselor who has dedicated over 10 years of his career to understanding addiction, and specifically to the Internet and online video games, this concept has grown on me as a wonderful way of understanding the journey to the life we desire, and helps provide a roadmap to get there.
Dr. Kaufmann's counseling experience has been acquired in a multitude of roles and settings. Dr. Kaufmann is currently the chair and organizer of the DSM-5 Taskforce for reporting on issues in research related to Video Game Disorders in the United States. This taskforce is currently working on the 2021 report on video game updates to the American Psychiatric Association and consists of leading researchers from across the world. In his academic role, Dr. Kaufmann serves in the rank of Assistant Faculty at Grand Canyon University in Phoenix, AZ and is also the founding member of the research team known as F.O.R.C.E. (Formulating Online Research in Counselor Education) and chair of multiple university committees.
Quality counseling services have been the focus of Area of Effect Counseling since the company began in 2015. Dr. Kaufmann has served in numerous clinical roles which have led to specific expertise in many therapeutic categories. He has served as clinical director for the Florida Council on Compulsive Gambling for multiple terms and is the current content expert for the online training efforts of the Arizona Division of Problem Gambling. Other clinical roles have included working in Psychosocial Rehabilitation, Adult and Children's Outpatient, serving as a School Counselor in the Brevard and Lake County Public School Systems, directing the Juvenile Sex Offender Program for Family Counseling Center of Brevard.
Since completing his Doctoral Degree, Dr. Kaufmann has been working to expand counseling services available to people dealing with a wide range of behavioral and addiction-based issues, including those of gambling addiction and the newly identified Internet Gaming Disorder mentioned in the DSM-5. He offers treatment services himself via telehealth sessions, but also spends time training and supervising other counselors for both FL State Licensure as Mental Health and Marriage & Family Therapists, and also for those interested in acquiring the International Gambling Counselor Certification. Each role in which Dr. Kaufmann has served has provided him with a new set of experiences, which have come together to form a unique passion for a wide range of clinical issues.
Areas of focus for Area of Effect Counseling include: Online Gaming, Substance Abuse, ADHD, Family and Relationship Issues, or helping people who are trying to overcome the daily grind of seemingly impossible expectations being forced on them.
Daniel's approach to counseling has grown through many different roles in the field, both professionally and academically. Depending on your situation, counseling time will focus on identifying the problem, what has and has not worked in the past, discussing the realistic actions and abilities you already have for changing the situation, and then setting goals for the next week. This solution-oriented approach gives you the ability to make focused changes in yourself and your environment, and expanding the effect you are making on your situations. This is not always easy or quick, but gives anyone the opportunity to take inventory of what they bring to the table, and actually spell out what the success they are searching for would look like. The great thing about this approach is that it opens the door for discussing more in depth problems in whatever way the client sees fit.
Area of Effect's Practice
The focus of this practice is to help people make a difference for themselves in their world. This can include your own outlook, your relationships with friends and family, work or school, and virtually any other place you spend time in your routine. Daniel has focused his professional life on helping and researching a variety of issues, including video game and internet addiction, problem gambling, sexual addictions, marriage, family, and couples counseling, and many other issues that push people to seek help.
I stream games with the goal of exploring games as the modern source of mythology and an expression of our psyche. Tune in to see my Mental Health Moments where I take concepts from the game and my audience and create mini-lecture soundbites for use by game players and my counseling students alike.

Subscribe to my channel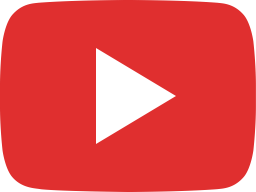 Playing The Quarry and talking game decisions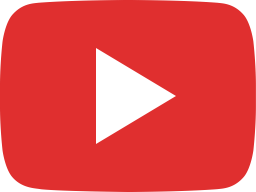 Mental Health Moment: Samurai Strategies from FFXIV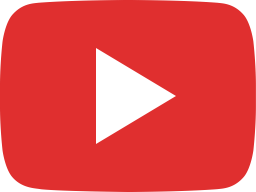 Mental Health Moment: Playing White Mage & Healing in Life

The Gaming Persona is the show for exploring who we are when we play games. This podcast brings the conversations of Dr. Gameology and Jenny from Gear Up Gaming to the audience as we seek to identify what is great in games and how they change us.
Head of Gaming disorder taskforce
Dr. Kaufmann is the current leader of the Gaming Disorder Taskforce working to organize the research recommendations for the next DSM-5 update by the American Psychiatric Association. He is also a published researcher on the psychology of playing video games and interaction with other online technologies in education and other life areas. He is nationally recognized as an expert on applying personality theory to the way people play video games and presents at conferences across the country each year.